Posted by: Roxxanne Roxxanne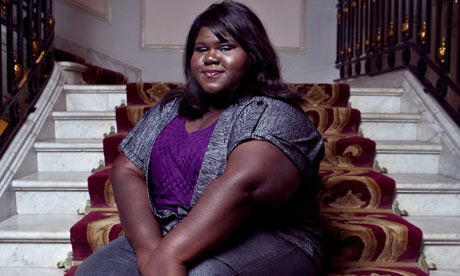 So our girl Oscar-nominated actress Gabourey Sidibe

,

hosted Saturday Night Live this past weekend, and although the show garnered mix reviews, I did manage to find a promotional skit that she did with our BFF (he just doesn't know it yet),

Andy Samberg

(hit'em Shy Ronnie!), that I found quite amusing!
Gabby: "Yippee-ki-yay, motherphucker!," =

hilarious-n
ess!
Check out

Gabby's

SNL skit with

Adam

and read more info on how

Mya

is lending a helping hand to support a cause that is very near and dear to her heart after the break!
Singer/ Dancing With the Stars alum

Mya

, was on Fox & Friends this morning to announce the 10th annual Tour for Life.
The organization annually host the world's largest cooperative mobile pet adoption event.
Tour for Life which is partnering with Purina, has been placing thousands of homeless animals with loving families since 2001.
Mya actually has 6 pets of her own, 4 dogs and 2 cats. For more information on Tour for Life click
here
!